Total Joint Replacement
Personalized, minimally invasive procedures
Why trust Mississippi Valley Surgery Center for your Joint Replacement surgery?
Our team is completely focused on your success and return to a pain free lifestyle. We believe in a comprehensive approach to Joint Replacement surgery. This includes your orthopaedic surgeon, nurses, physical therapists, and other members of the healthcare team that are completely focused on getting you healthy!
We're proud to be the areas only outpatient surgery center performing outpatient Total Shoulder, Hip, Knee and Ankle replacements. The surgical experts at MVSC have developed the techniques required to ensure an optimal surgical experience and the ability to recover in the safety of your own home which allows for less cost and a faster recovery. Our best advocates of outpatient total joint replacement are our patients. Here is what they have to say about their joint replacement experience at MVSC.
We are the FIRST and ONLY ambulatory surgery center in the State of Iowa to achieve the Advanced Orthopaedic Certification for joint replacement and complex spine from AAAHC.
If you suffer from irritating joint symptoms that have begun to affect your day-to-day activities, it may be time to seek professional help. Our experienced orthopaedic surgeons believe in exploring the least invasive treatment options possible until surgical intervention becomes necessary.
Whether you have injured a joint or suffer from a chronic condition, we will do our best to help you get back to feeling like yourself without sacrificing the activities you love.
The center offers minimally invasive/rapid recovery, 23 hour total joint replacements, which are alternatives to large open procedures. Our fellowship-trained orthopaedic surgeons perform over 800 total joint replacements annually and hundreds of minimally invasive knee surgeries per year.
In addition to knee and hip replacements, the center also offers shoulder replacement, ankle replacement as well as small joint replacements in the fingers and toes. To minimize your pain and help you feel more like yourself again, our dedicated team of health care providers are committed to providing you the personalized attention and treatment necessary to help you regain what you've lost in life.
Joint Replacement: Be Prepared
Joint Replacement Specialists
Dr. Cagle serves as our Center of Excellence Director of Robotic Surgery.  As a board-certified orthopaedic surgeon, Dr. Cagle is certified as a Mako Robotic-Arm Assisted specialist with advanced subspecialty training in orthopaedic trauma, sports medicine and hip preservation. Dr. Cagle graduated from the Indiana University School of Medicine in Indianapolis and was the winner of the Indiana Medical Scholars Award. He then completed his training at the world-renowned Cleveland Clinic in Ohio, served as the Clinical Instructor of Surgery in orthopaedic surgery at the Cleveland Clinic Lerner College of Medicine, furthered his training in orthopaedic trauma at the historic Lindenhof Hospital in Bern, Switzerland, and completed an exclusive fellowship in hip preservation surgery and sports medicine at Methodist Sports Medicine in Indianapolis. Through this training, Dr. Cagle served as an assistant team physician for the Indianapolis Colts and has continued to provide sports medicine coverage for high school athletics, collegiate athletics, boxing and mixed martial arts.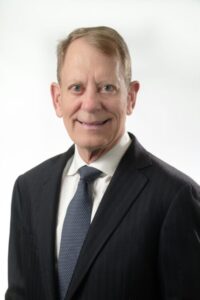 Dr. Hoffman is our Center of Excellence Director of Orthopaedic Surgery.  He completed his fellowship training in Sports Medicine with subspecialties in arthroscopic surgery for athletic injuries. With this specialized training, Dr. Hoffman is able to offer his patients the latest surgical techniques to get them back in the game and to life more quickly. Dr. Hoffman also performs over 800 minimally invasive surgeries per year and over 600 total joint replacement procedures. Through advanced techniques and improved practices he has minimized his patients' length of hospital stay, intraoperative transfusion rates, complications and postsurgical pain and recovery time, and is able to offer patients a rapid recovery program through outpatient surgery for total joint replacements.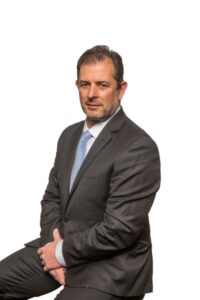 Dr. Mendel performs hundreds of minimally invasive knee surgeries per year. Dr. Mendel is a board certified orthopaedic surgeon who has been in practice for over 17 years. To better serve his patients, Dr. Mendel completed a world-recognized foot and ankle fellowship with the prestigious Dr. Roger Mann Fellowship in San Francisco.
Dr. Mendel's advanced training and the minimally-invasive surgical techniques he employs help minimize stress on the body, reduce scaring and get patients back on their feet as soon as possible. As an experienced leader in minimally invasive knee surgery, Dr. Mendel is able to offer alternatives to get you feeling better, faster. Dr. Mendel is also able to offer his patients the ability to have total joint replacement in a minimally invasive manner, allowing for outpatient total joint procedures.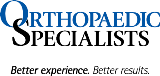 To learn more about these procedures and our surgeons who perform Joint Replacement, visit Orthopaedic Specialists.