Manager, Billing Services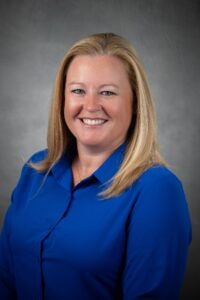 Kristine Stark is the Manager of Billing Services for Mississippi Valley Surgery Center and Mississippi Valley Endoscopy Center.
She is responsible for overseeing the daily operations of the billing office including claim submissions, insurance and patient collections, and outstanding follow up.  She also oversees surgery estimations and self-pay quotes.  She has been with the company since 2008 and has performed each aspect of the billing office.
Kristine is also the HIPAA Privacy Officer for both facilities.  She is a Certified HIPAA Professional through the HIPAA Academy.  Her primary function in this role is to ensure the privacy, security, and confidentiality of patient information provided to our facilities.
Kristine previously worked for United HealthCare in Moline, IL where she handled provider and member inquiries prior to becoming the data analyst for the customer service center.  Kristine assisted in the development and roll-out of the claims inquiry tool.
Kristine grew up in Bettendorf and graduated from Bettendorf High School.  She graduated from the University of Northern Iowa with a Bachelor of Arts degree in Marketing.  She is an avid UNI Panther fan and athletic scholarship club contributor.  She and her husband and two children attend many UNI events each year.