Manager, Ambulatory Services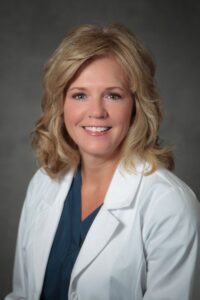 Carole Harris is the Manager of Pre & Post Op Ambulatory Services and the Medical Record department at Mississippi Valley Surgery Center.  She leads, consults, and collaborates with the clinical staff and other healthcare professionals to coordinate the delivery of excellent care and services to our patients and their families.
Before turning to healthcare as a career in 1995, her education and work background was business banking and finance.  Her lifetime passion for nursing turned her career path and she went on to pursue her nursing degree.  Since 1995, as a registered nurse, she has had the opportunity to care for patients in various different roles.  She has experience in pain management, endoscopy, pre-post op departments and held a position as a home health coordinating specialist.  She subsequently served as the nursing supervisor for 7 years of the Pre & Post Op departments, before being appointed manager in her existing role.
In addition, she has worked as a loaned executive for the United Way Foundation.  She participated in several fund raising and educational events for Junior Achievement.  Over the years, she has served on many committees, both personally and professionally.  She was active in the launching of the Nursing Peer Review committee dedicated to improving nursing practice and quality of care at MVSC.  She was the active chairman of this committee for over 2 years.  She is certified in both Adult and Pediatric Advanced Life Support.  She is a member of The American Society of Perianesthesia Nurses.