Manager, Safety and Environment Services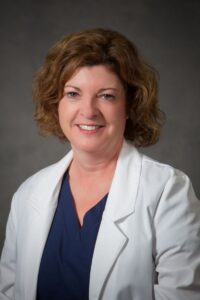 Barbara (Barb) Garnica, RN is the Manager of Safety and Environment Services for Mississippi Valley Surgery Center and Mississippi Valley Endoscopy Center.  She has a leadership role within the facilities to provide infection prevention oversight, education and consultation to staff, physicians, patients and families.  As the Safety Officer she assists in the development, implementation, and monitoring of the safety program as well.  Barb is passionate about facilitating a safe environment for patients, visitors, and staff.  Barb also has oversight of our Sterile Processing (SP) and Environmental Services Department (EVS).  One of the most important aspects of infection prevention is retention of high performing SP, EVS staff, these techs have no patient contact, and yet everything they do has a direct effect on patient welfare.  Barb is very proud to work with these departments and their outstanding accomplishments.
Barb has been employed at the company since its inception in 1996.  She started in the Post Anesthesia Care Unit (PACU) as an LPN.  She attended Eastern Iowa Community College and earned her Associates Degree in Nursing.  Barb has completed the Extension Training Program for Infection Preventionist at the University of Iowa, maintains active membership in these professional organizations: Association for Prevention and Infection (APIC) and Association for the Health Care Environment. In 2018, the Board of Ambulatory Surgery Certification (BASC) introduced the new Certified Ambulatory Infection Preventionist (CAIP) credential.  Barb was in the first group of individuals to sit for this certification and obtained her credentials as a Certified Ambulatory Infection Preventionist demonstrating her understanding of skills and knowledge required to fill the role of an ASC Infection Preventionist.
Barb and her husband have three grown daughters and seven grandchildren.  She is looking forward to watching her grandchildren participate in school and sports events and traveling with her husband.